Business Casual Store
Business Casual Volume 1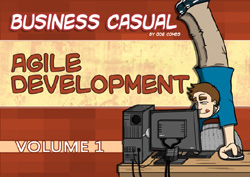 Order the first collected volume of Business Casual!
With 108 pages of Business Casual goodness, this first collection of strips contains nearly 200 full color strips from years 2003-2008.
Starting from the first, rough strip and continuing through many of the original character building gags and stories, join all of the Business Casual characters through their formative years.
Book - $15.00 + Shipping
Book w/ Sketch - $20.00 + Shipping
Rusty The Wonderdog Volume 1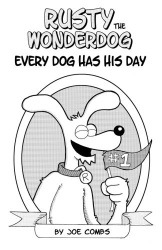 Order the first collected volume of Rusty The Wonderdog!
Loaded with 108 pages of silliness and slightly psychotic behavior, Rusty The Wonderdog brings his best in the first collection of his single-panel adventures.
All copies also come with an original hand-drawn sketch of Rusty The Wonderdog. If you have a particular request for the sketch, please let me know.
To see some sample comics, you can check Rusty at RustyTheWonderdog.com.
Book - $10.00 + Shipping
T-Shirt - Overworked & Underpaid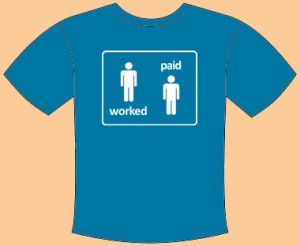 Feeling the burdern of too many hours and too little paycheck? If so, show off your discontentment with this new shirt from Business Casual.
The shirt is blue with white ink and comes in a variety of men's sizes.
$12.00* + Shipping
*Larger sizes may incur an extra charge
Personal Sketch Card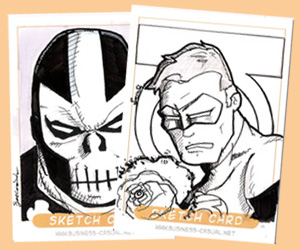 Want a sketch card? Great! I love doing them and getting one is as easy as requesting a personalized sketch card from me. I'll draw any one character that you choose and send it to you on a custom Business Casual sketch card. From comic book and anime characters to Business Casual and movie characters, feel free to request any character you want.
Currently, I'm offering one-character, black and white sketches. If you'd like to see samples of my sketch card work, check out my deviantArt page.
If you want additional characters in the sketch, or if you want a custom colored card, let me know exactly what you want, and we can work out a custom price.
All sketch cards ship in a sleeve and protective card case.
$5.00 + Shipping
Business Casual Prints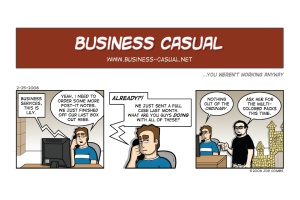 Interested in owning a print of your favorite comic? Choose any comic from the site, and I'll ship out a high-resolution image printed on premium cardstock paper. These prints are suitable for framing or just displaying at your desk.
The comic prints are mailed in a high-quality, rigid, stay-flat envelope ensuring that they arrive in the best possible condition.
For a couple dollars more, I'll add a quick, personal sketch to the print. Also, if you want the print signed, please let me know.
Comic Print - $3.00 + Shipping
Comic Print w/ Sketch - $5.00 + Shipping